Four-Post Lifts
Capacity: 20,000 - 60,000 lbs.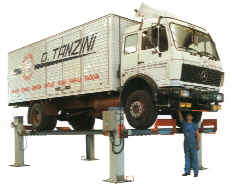 Four-post lifts incorporating the traditional, fully electro-mechanical Ravaglioli lifting system. The electro-mechanical lifting system ensures the load is equally distributed on the motors as well as perfectly horizontal platform elevation regardless of vehicle position.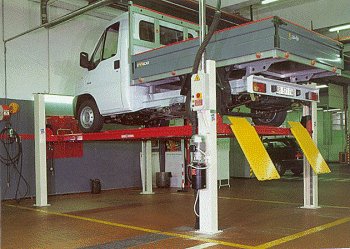 Suppliers
Dealership and garage equipment from leading manufacturers such as Ravaglioli and RELS.